تاریخ انتشار: 14 اسفند 1400
3 راه رشد برند های مد از رقبای بزرگتر در عصر دیجیتال
امروزه کارشناسان مد،راه حل تداوم و تثبیت مد های لوکس را در تلاش برای ورود به حوزه دیجیتال و دیجیتالی سازی این مد ها و برند ها میدانند.برای مثال در نوامبر 2020 می توان به تلاش برند های  لوکس   Farfetch, Alibaba,  Richemont که استراتژی برند های خود را با شعار ادغام قلمرو های دیجیتالی و فیزیکی پیش بردند اشاره کرد.
در ادامه این مطلب به سه راه حل برای موفقیت در رقابت با برند های بزرگ تر در فضای دیجیتال و مجازی اشاره خواهیم کرد.
Luxury's direction towards consolidation is undeniable. Right before the pandemic, for example, LVMH made one of its largest acquisitions to date, acquiring Tiffany & Co. in 2019 for $16.2 billion. Through the pandemic, we continued to see luxury companies consolidate.Fashion experts identify luxury fashion's continued consolidation as attempts to accelerate digitization efforts in the luxury sphere. In November 2020, one of the most notable consolidations for digitization strategies included Farfetch, Alibaba, and Richemont, which formed a global partnership in their effort to "integrate the digital and physical realms." Indeed, according to the McKinsey 2021 State of Fashion report, "Fashion executives see digital as the biggest opportunity by far for 2021, with 70 percent of executives expecting growth of more than 20 percent in their e-commerce channels." Thus, with the industry's efforts to consolidate for digital's sake, it has become apparent that luxury sees digitization as the key to prosperity in the next phase of industry growth.And it may seem that conglomerates like LVMH accelerate their digital advantages through consolidation because it apparently offers each brand within the conglomerate more control in all markets. Since a conglomerate's portfolio offers its brands endless access to talent acquisition, marketing expenditure, retail presence, and supply chain, conglomerates may appear to withstand fast industry changes. However, the sheer largeness of conglomerates may prove insurmountable. According to Elsa Berry, founder of luxury M&A advisory firm Vendôme Global Partners, "The world has become very complicated… [and conglomerates] are going to get too big," she said. Therefore, with the luxury sphere's complex shifts, especially during this period when brands are racing to digitize, how can smaller brands continually compete against fashion conglomerates?
Push the Pre-Orders
Pre-orders allow customers to place orders for items that are out of stock or haven't released yet. For e-commerce orders, pre-orders can charge customers once the order is placed or when the item is shipped.Pre-orders can help established brands experiment, confirm, and garner important demand for its next release. For emerging designers, pre-orders help limit the financial risks involved when manufacturing products. Since emerging fashion brands run on leaner budgets, pre-orders help fund manufacturing costs before the release date. Rather than pitch to fashion investors, pre-orders offer a smart, alternative funding method to manufacturing costs.Pre-orders can also create an equilibrium between supply and demand: designers can avoid excess inventory and collect useful data to determine sales projections for future collections. However, one potential problem to keep in mind when allowing pre-orders is the possibility for customers to cancel or return their orders. To circumvent these issues, provide customers with important information about their pre-orders such as detailed product descriptions, high-quality imagery, and frequent updates regarding their production and shipment status.Concerning the production side of pre-orders, partner with manufacturers who accept lower minimum order quantities (MOQ). A lower MOQ will provide you with the flexibility needed to adjust your supply to customer demands and produce collections in small batches where needed. Some of the finest manufacturers don't even require a minimum order because they specialize in producing high-quality fashion items rather than copious amounts of poor-quality wholesale products.
Personalize Your Fashion ProductsTry as they may, big fashion brands can't beat their smaller counterparts at personalization – why? Because consumers, especially in the luxury sphere, have changed significantly since the pandemic. The new luxury consumer has high expectations and extensive product knowledge, which fashion experts only foresee increasing as we enter the next phase of industry growth.According to a survey conducted by Klarna, the leading global payments and shopping service, 39 percent of consumers think luxury brands dawdle behind smaller high-street fashion brands in the digital and e-commerce sphere. And part of this lag can be attributed to a challenge that only large fashion conglomerates face: how does a large fashion brand creatively offer a personalized experience to consumers on a massive scale? Nike calls this personalization the "one to one" experience and was formerly reserved for only the upper echelon of a brand's consumers. But now, "fashion brands must make every customer's experience feel more unique through a mix of artificial intelligence, human recommendations and direct contact with salespeople using client communication apps and customer relationship management tools," notes McKinsey. To scale mass personalization, big fashion brands must strategically incorporate technology and creative executions that seem authentic to consumers. On the other hand, smaller brands surpass larger brands when offering personalization to their customers for two reasons:
1.Smaller brands are nimble enough to respond quickly to consumers. – Smaller brands can respond faster to changing customer sentiments by creating products relevant to cultural movements. Since smaller brands create these responses on a smaller scale, they appear more authentic and organic to smart consumers who are "more attuned to false marketing," as McKinsey states.
2.Smaller brands cultivate more "human" interaction in the digital sphere. – McKinsey reported that the e-commerce sphere experienced 6 years' worth of growth in 8 months during the pandemic, and this momentum is only expected to accelerate. To thrive in the digital sphere, McKinsey emphasizes the kind of "natural, chummy" atmosphere that consumers demand. They want to feel a sense of closeness to a brand's vision and social mission. For example, the small yet mighty brand Nomasei focuses on limiting its carbon footprint. The brand promotes sustainability by localizing their manufacturing process— they only work with local Tuscan manufacturers from start to finish. This green manufacturing process, and the successful ways in which Nomasei includes its consumer in its sustainable vision, demonstrates how small brands can successfully personalize the digital shopping experience for consumers.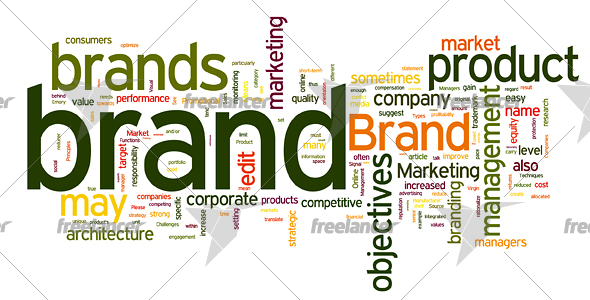 Foster Family Culture
McKinsey reports that customers and employees are demanding that fashion brands create a culture that is "more family- and culture-driven and less corporate." It's not sufficient that brands offer consumers a personalized shopping experience tied to a social vision. Brands need to reflect their social values internally as well, and consumers are holding brands accountable. "They are choosing to vote with their wallets," says Alison Bringé, CMO at Launchmetrics, "they are more engaged and more informed than ever before and can easily find the information they need to support brands that align with their values and abandon those who don't." For example, the Instagram movement #PullUpOrShutUp, launched in June 2020, compelled over 200 companies, including Estée Lauder Companies, Glossier, and Levi's, to publicly report how many Black employees the companies had and make commitments towards increased diversity and inclusivity.For fashion brands, fostering family culture means doing so at every touchpoint. A significant touchpoint for brands includes their manufacturing partnerships. Brands who strategically partner with smaller, family-owned factories rather than massive manufacturing sites prone to worker mistreatment, will cultivate the family culture that both consumers and employees demand. By publicly partnering with family-owned factories, smaller brands show their consumers that they care about their workers and build more loyalty and trust with them.
Post-Pandemic ProjectionsIn the fashion industry's next growth phase, smaller brands must leverage their advantages of pre-orders, personalization, and fostering family against larger conglomerates. Since successful smaller brands focus on listening to their customers and responding in thoughtful ways, it has forced brands — regardless of their size — to be more creative. Witnessing brands' creative responses to consumer demand in this digital age, especially after the pandemic, will play a crucial role in their future success.This article has not been edited by Fibre2Fashion staff and is re-published with permission from makersvalley.net
#مقالات#مقالات-جشنواره-سی-پال#مقالات-اساتید-سی-پال#امید-ملائکه#استارتاپ-مد-و-لباس#پوشاکبرندهای-لوکس#توزیع-پوشاک#برندینگ-فشن#بیزینس-فشن#کوچینگ-فشن-مارکتینگ#آینده-طراحی-لباس#آینده مدتکنولوژی#طراحی-لباس#طراحی-لباس-جدید#برندسازی#صنعت-مد#بیزینس-فشن#تکنولوژی-های-صنعت-مد#فشن-برندینگ#فشن-بیزینس#فشن-کوچینگ#فشن-مارکتینگ#اطلاعات-مشتریان-مد-و-پوشاک#تجزیه-و-تحلیل-اطلاعات-مشتریان#دیتابیس-صنعت-مد #برند-سازی-شخصی #پرسونال-برندینگ #برند-و-برند-سازی #کسب-و-کارمدیریت-بازاریابی-و-فروش